• chocolate • chocolate at home • chocolatier • cocoa butter • DIY chocolate • making chocolate • science of chocolate • temperature • tempering chocolate • tempering process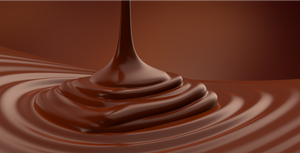 In my eight years at Sweet Designs, I have heard many stories from frustrated home cooks wondering why their repeated attempts to make chocolates at home have failed.  Their homemade confections would not release from the candy mold - or they would be gritty and chalky in texture - or they would turn an unappetizing greyish-white hue, unlike the rich, chestnut brown chocolates with a beautiful sheen that they are used to seeing at Sweet Designs.  It comes as a surprise to many people that making chocolate is actually scientific - and it takes training and a lot of practice...
---
• chocolate • chocolate shop online • chocolatier • Cleveland chocolate shop • gourmet chocolate online • vegan chocolate
Truffles goes behind the counter with General Manager of Sweet Designs, Carly Moran. 
See why
 "Unpredictable" and a little bit "crazy" are the first two words that she used in this exclusive interview.